"15 Daggers" Earrings
A FREE course to celebrate International Beading Week 2021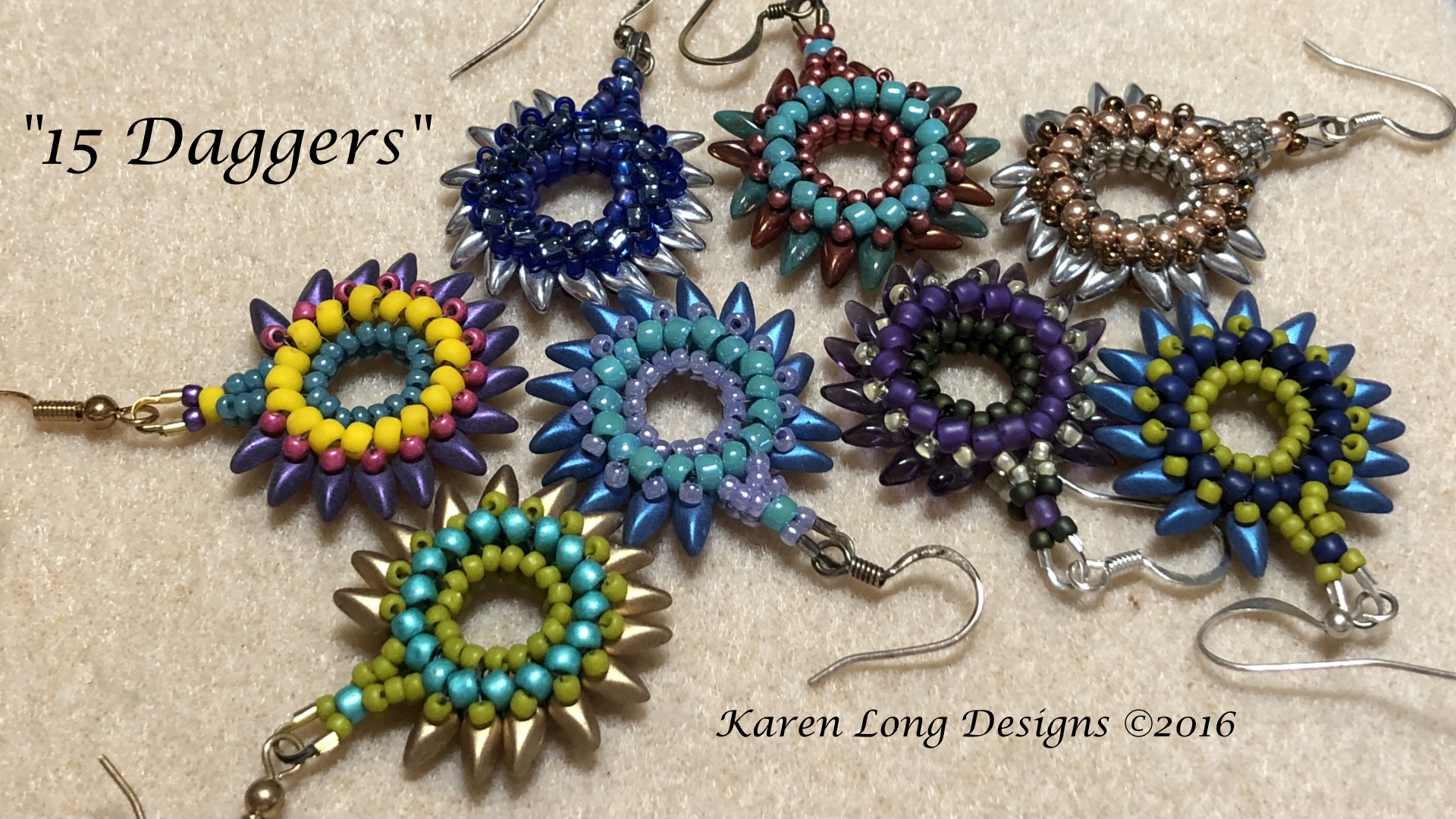 Tubular Herringbone Stitch with two different sizes of seed beads creates this fun circular earring!
This FREE course includes complete written instructions, which are downloadable PDF files. There are also three videos to show you various aspects of the pattern... think of them as items that would be demoed in a physical class!
Knowing how to do Tubular Herringbone is a plus, but not required. However, you should have some off-loom beading experience, i.e., Peyote Stitch, RAW, etc.
Difficulty Level: Advanced Beginner
Finished size: approx. 1.25" (28mm) diameter
Materials List:
200 x 11/0 Seed Beads – "inner circle" and accent **
70 x 8/0 Seed Beads – "outer circle"
30 x Mini Daggers 
Pair of ear wires or posts
2 x Wire Guards to match ear wires
6# FireLine
Size 10 or 12 beading needle
** If you want to use another color for the accent beads you will need 60 x 11/0 seed beads