"Stella Nova"
A new look for the five-pointed star... an open star made with warped squares!
This self-paced course contains instructions and videos for every stage of construction. The complete written instructions are downloadable PDF files with lots of pictures and descriptive steps to use as you work.
Scroll down to the Course Curriculum to Preview and download the Materials List & Gallery. You can also view the Project Overview video to see what's contained in the written instructions.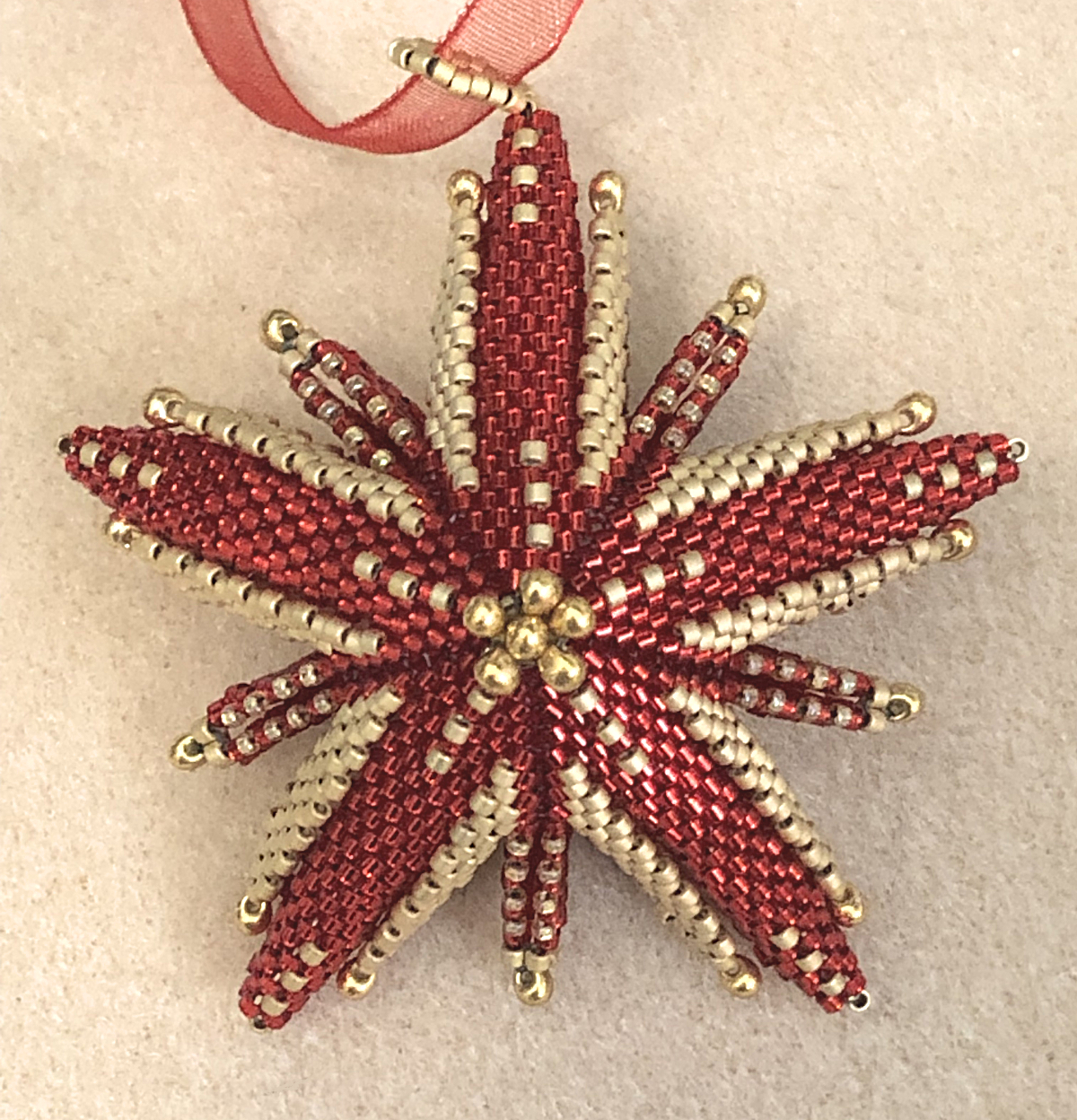 Video Colors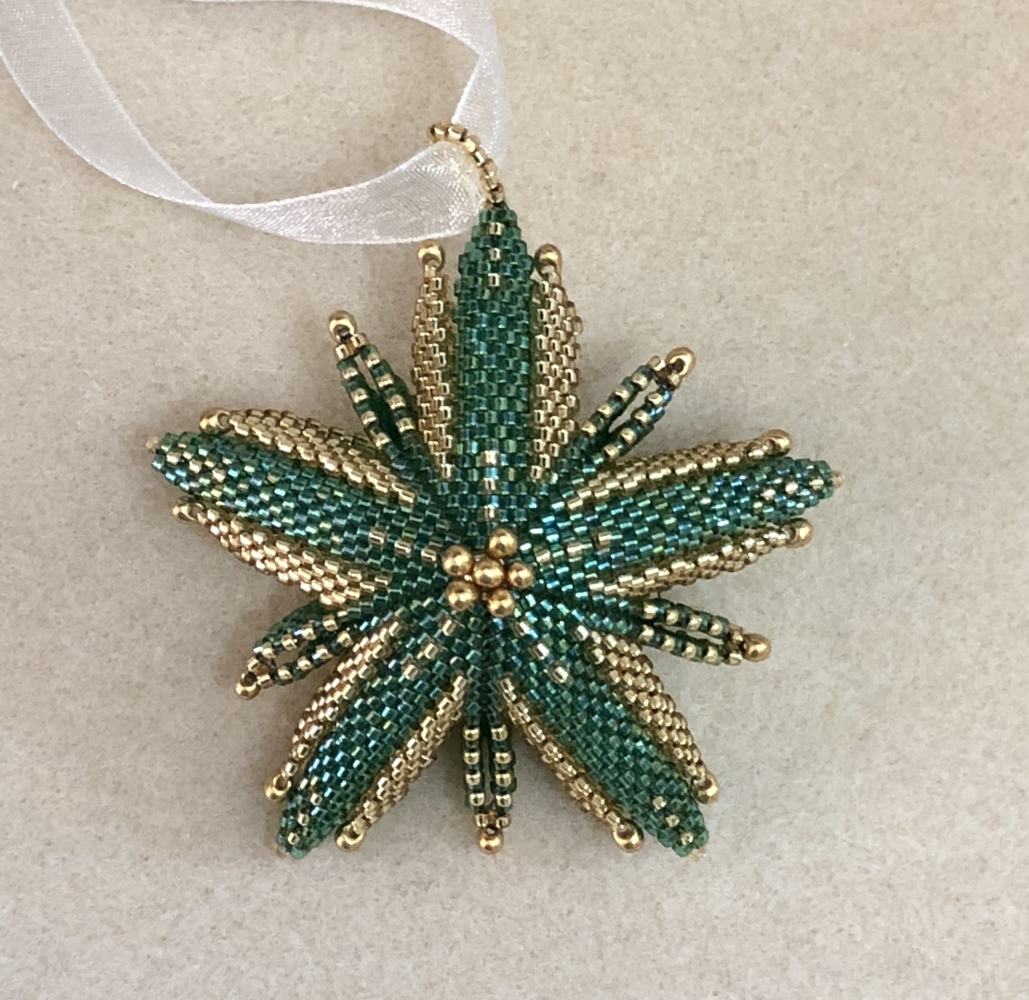 See the Materials List for all the bead colors/numbers
Finished size: 2.75" wide x 2.75" high
Prerequisite: Must know Peyote Stitch
Difficulty Level: Intermediate – Advanced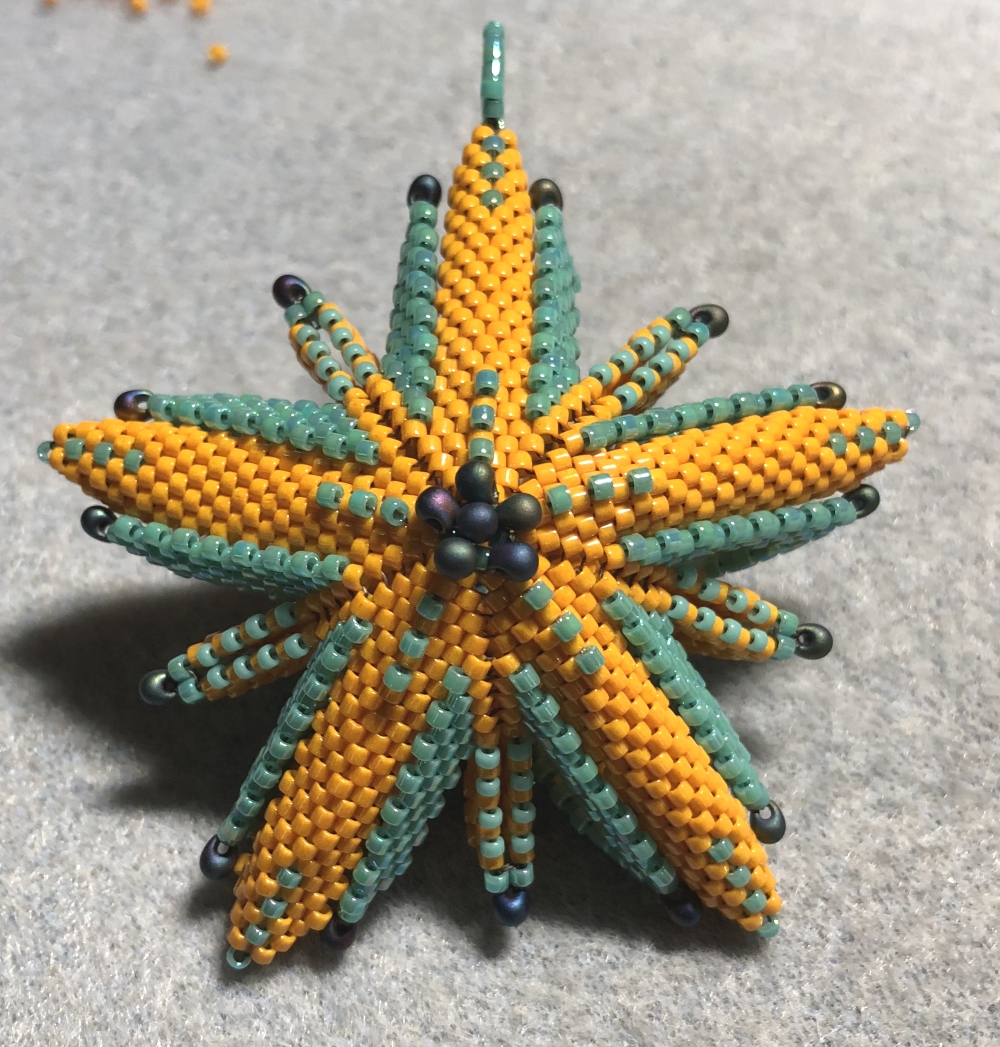 "Stella Goes Baroque" students, don't forget to apply your coupon code at checkout!